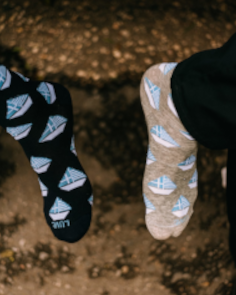 Everyone that has left Greece want to have their homeland with them. Nothing is better than wearing all the time socks that can make you feel like home?
For sure, this accessory has the most representative images, that do not cost much and they can transfer you to Greece. What can I say? The emblematic Acropolis, the traditional "tsarouchi" or the antioxidant fruit, the olive?
All our socks are unique, for all the family so none should be left behind!
Choose your favourite sock with Greek savour and fasten your seat belt, the journey begins!
Bon voyage!
Loveyoursocks#love#Greece#love#your#feet